While the Westwood community may not be the largest in the city of LA, it sure is one that packs a lot of character. This small yet unique community is filled with tons of shops, restaurants and museums ready for you to walk through their doors. Whether you've just simply never had the time or you never know where to go, one thing's for sure: It is never too late to explore.
Here are 10 suggestions of popular places that you might want to visit next time you find yourself in Westwood.
Built in 1930, and opened in 1931, the Westwood Village Theatre has since been a popular location for all moviegoers for several generations. Equipped with its iconic 170-foot tall tower, the Westwood Village Theatre has been home to many Hollywood blockbuster premieres as well as generations upon generations of UCLA Bruins.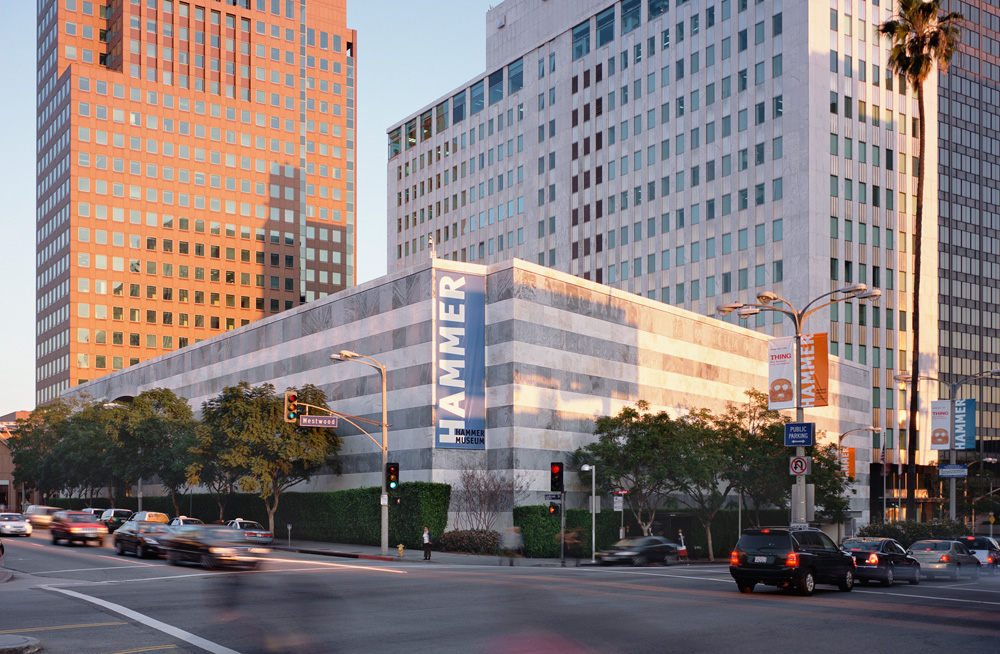 Feel like you need some artistic inspiration lately? The Hammer Museum at UCLA has an enormous variety of paintings and exhibitions, accompanied by an amazing sculpture garden, all of which are guaranteed to leave you truly inspired. Better yet, admission to the museum is completely free! So what are you waiting for? Schedule an exclusive tour at the Hammer today!
3. 901Westwood
Not to be confused with the UCLA campus store in Ackerman Union, this UCLA store located on Weyburn Avenue, otherwise known as "901Westwood," has been serving the Westwood and UCLA Community with the best deals and promotions ever since its opening three years ago. Hint: Their deals are so great, they're sometimes even better than the ones on campus! Now that deserves an 8-clap.
4. Diddy Riese
If there's one thing that'll bring you back to Westwood, it's this gem right here. Not only are their freshly-baked cookies the best in the city, but they are also extremely affordable. For only $1.75, you can build your own ice cream sandwich from a wide variety of ice cream flavors and baked goodies! Better yet, you can take home an entire dozen of cookies for only $4! Is your mouth watering yet?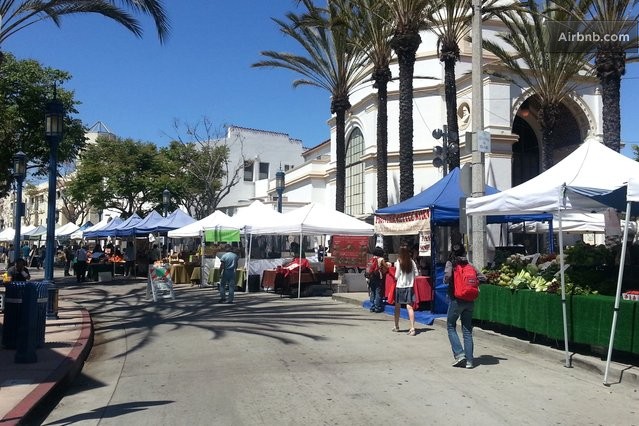 Come out and enjoy Westwood Village's very own farmers' market every Thursday from noon to 6 p.m.! Located on Broxton Avenue, the farmers market is the place for all of those who enjoy locally grown produce, fruit samplings, live music and handmade crafts.
6. Fat Sal's
Partially owned by Hollywood actor and Entourage cast member Jerry Ferrara, Fat Sal's is one of Westwood's most popular lunch and dinner spots. Their unforgettable menu, includes sandwiches stuffed with fries, cheeseburgers, mozzarella sticks and even potato chips, a variety that is truly one for the masses. Sure, this may not be the healthiest dinner option, but you'll definitely keep coming back for more.
If you're a fan of live theater, the Geffen Playhouse has to be on your go-to list. The Geffen offers five plays per season that often feature award-winning actors, such as Neil Patrick Harris and David Hyde Pierce! Don't miss a single moment of the 2016-2017 season! Visit their webpage for shows and ticket information.
With a marvelous collection inspired by global arts and cultures and an emphasis on works from Africa, Asia, the Pacific and the Americas, the Fowler Museum will   enhance your understanding and appreciation for diversity. It will also give you a great opportunity to take a walk through the beautiful UCLA campus!
9. Rocket Fizz
Attention all kids, teens and adults with a dominant sweet tooth: this is the place for you. Located on Broxton Ave, Rocket Fizz offers a large selection of sweets that range from bottled soda pop, to bacon-flavored candies, all of which are fully capable of making any kid or adult go bananas. On top of their wide range of go-to favorites, Rocket Fizz also carries exclusive snacks from foreign countries that you've probably never even heard of before!
Ever wanted a chance to build your own quality lunch at an affordable price? House Of Meatballs, located on Gayley Avenue, is a Southern Italian Kitchen inspired restaurant where you get to choose everything from the pasta on your plate to the cheese and sauce of your liking. When it comes to deciding the meat, always make sure to go for the homemade meatballs.
Main Photo Credit: Westwood Village Improvement Association